The Year of the Rabbit is just around the corner, with three new stamps issued as part of the Zodiac series. The Rabbit is the fourth in the zodiac cycle of twelve animals.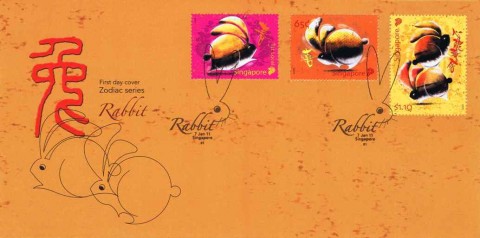 The 1st Local stamp features a rabbit on a hot pink background and the Chinese character 'chun', which means 'spring'. On the 65 c stamp, a rabbit is featured on an orange background together with the character 'xi', which translates to 'happiness'. The slightly larger $1.10 stamp shows two rabbits jumping around.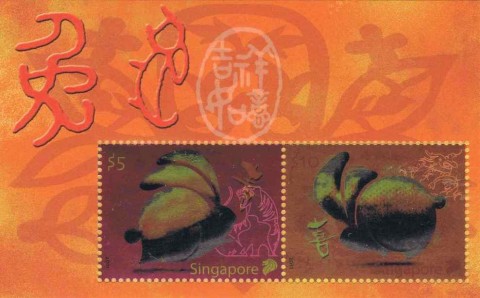 The Collectors' sheet features a special printing technique of offset printing on hot foiled golden metallic film with micro embossing and morphing effect on the $5 and $10 stamps. Every purchase of the Collectors' sheet comes with a free set of red packets featuring the stamp design.
The annual Zodiac Fair is currently being held at the National Library Atrium until tomorrow. The fair opens at 10 am daily.