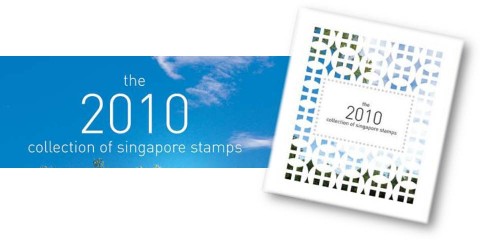 The 2010 Collection of Singapore Stamps is an annual stamp collection produced by Singapore Post in a coffee-table book style. This book contains all the stamp issues released over the year. It contains a total of 62 stamps and one miniature sheet, with a total face value of S$39.21. Of course, a list of technical details and an interesting write-up accompany each of the stamp issues.
Highlights include, the Singapore 2010 Youth Olympic Games, a new series on National Monuments, the anniversaries of four organisations and the Kent Ridge Park Trail.
Purchases made before 31 December 2010 are at a special price of S$51.90. It would be increased to S$55 thereafter. Subject to stock, a year 2011 calendar will be given with every book purchased. Do read about last year's annual collection 2009 too!
Year 2010 is coming to an end. We would like to wish all readers a pleasantly Merry Christmas and all the best in the New Year ahead.
Images: Singapore Post