SingPost will be releasing the Dragon Zodiac stamp issue on 5 January 2012 to usher in the year of the Water Dragon. This is the fifth out of twelve issues in the Zodiac stamp series, which started with the Rat Zodiac stamp beck in 2008. The Dragon is the fifth animal in the zodiac cycle.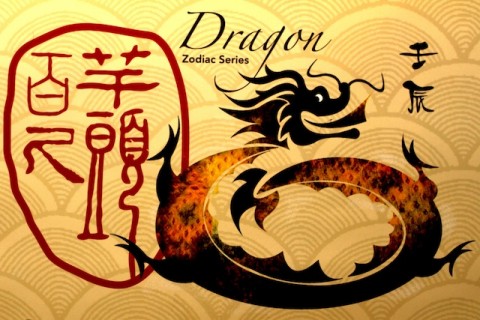 Designer Leo Teck Chong illustrated the three stamps for this issue, which comes in the denominations of 1st Local, 65 c and $1.10.
On the 1st Local stamp, a dragon is featured on a beige-gold background, together with the Chinese character 'ji'. The 65 c stamp features the character 'xiang', with a dragon on a bright red background. Put together, 'ji xiang' means auspicious.
Similar to the previous issue in this series, two dragons are featured on the $1.10 stamp, together with the phrase 'xiang long xian rui'.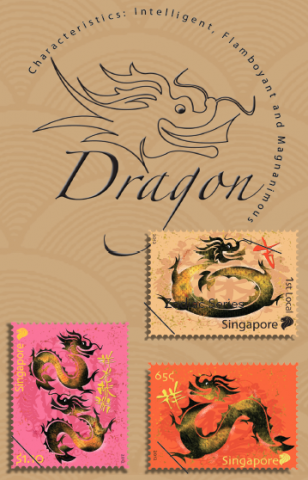 In addition, a collector's sheet ($16.80) containing a $5 and $10 stamp will be released. The $5 stamp shows a morphing effect from the outline of a Rabbit to that of a Dragon, while the $10 stamp changes from the outline of a Dragon to that of a Snake.
For banknote collectors, the new banknotes for Chinese New Year will be released as early as 3 January, at selected DBS and POSB branches. OCBC and UOB will be issuing these new notes later in the week or early next week.
Lastly, wishing everyone a Happy New Year 2012!
Images by SingPost