The Year of the Dragon is just a few weeks away. Just like every other year, there will be a slogan message printed on selected mail items.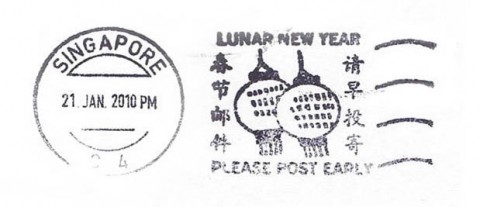 From 3 January to 18 January, the slogan message "Lunar New Year – Please Post Early" will be marked on mail items which pass through FC Stamp Cancelling Machine C4. However, do note that there is a possibility where mail items are randomly sorted to other cancelling machines.
As delays in mail processing and delivery are expected during the festive season, do remember to send out your greeting cards in advance so that it will arrive in time for the Lunar New Year.
Do note that the Year of the Dragon Stamps will only be available from 5 January.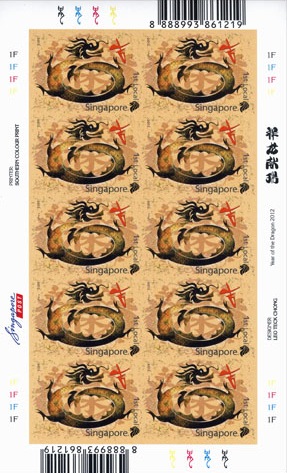 Images by SingPost