Due to the ongoing Great September Sale, the new (physical) mailbox at The Restaurant is once again getting filled up. From time to time, there will be one or two letters in my mailbox which seem to catch my attention. Last week, I received such a letter. It was an envelope with a postage stamp on it, without any of the wavy cancellations.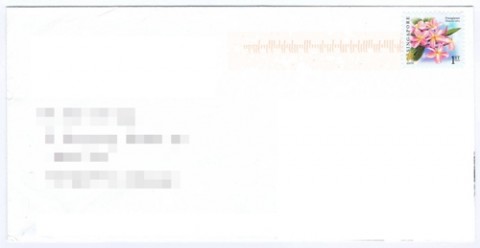 If you look closely, the orange barcodes which are used for the sorting of mail are printed right next to the stamp! Maybe that is a new cancellation barcode which contained information such as the time, date and machine number.
However, as I turned the envelope over and was about to open the letter, I noticed the postmark dated 7 September 2009 (Machine C2) at the back on the envelope as shown in the picture below: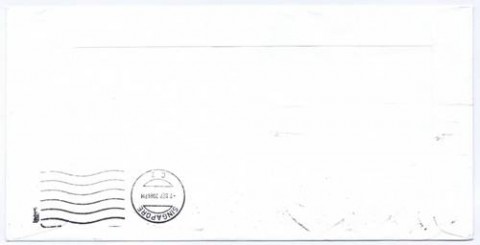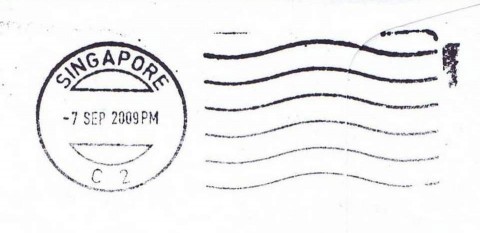 This postage stamp used on the envelope was similar to that on the postcard from Singapore. This letter is of standard specifications as well. Indeed, the machines are really interesting!
The machine has struck off the invisible stamp pasted on the back of the envelope, once again!