9 September 2009
Today, The Restaurant presents to you three of our latest set meals at only 99 cents each for the rest of September, as part of the Great September Sale (GSS). Just come down to one of our outlets, or take a look at our lunch menu below.

Postage stamps pasted on envelopes were postmarked at the Serangoon Central Branch, as part of the usual procedure. These postmarks are dated 09 Sep 2009. The stamps on the envelopes amount to a value of 81 cents each, as that number happens to be the product of 9 and 9.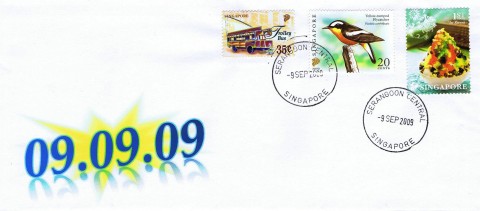 Exactly one decade ago, the latest currency notes (those that we see every day) were launched. Unfortunately, 9-dollar notes are not used, so a ten-dollar note above was chosen as a replacement. Does anyone know whether there happens to be 9-dollar note from any country?

The 99th postcard for the year 2009 has just reached The Restaurant yesterday. Thank you for the lovely postcards from all over the world! However, please take note of the next paragraph.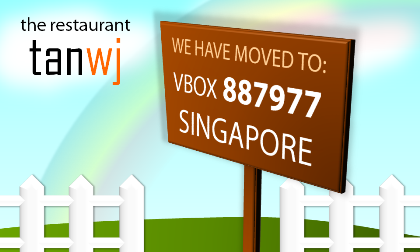 Please also take note that our headquarters has relocated to a new permanent address as of today. To prevent a hassle, our telephone and fax numbers are unchanged. Do remember to update your address book, handphone contacts and other databases.
You may also have found out that the text here does not make use of the 9th letter of the alphabet at all!