After a busy week in school, I decided to take a short break from studying and check for updates in my Facebook account. Many people who have an account in Facebook would have recently realised that a person dressed in orange floating in mid-air had been appearing all over their friends' Walls. He describes himself as follows:
El Gurú Sabelotodo lo sabe absolutamente todo. Pregúntale lo que quieras y te responderá sabiamente.
This can be translated into "The Fortune Teller Genius knows absolutely everything. Ask him what you want and he will respond wisely." With over 600,000 active users, I decided to give the Fortune Teller Genius a try.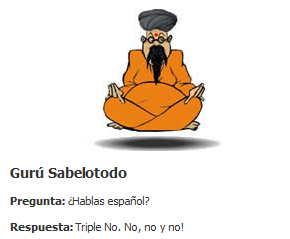 I asked if he spoke Spanish. He replied immediately with a triple no.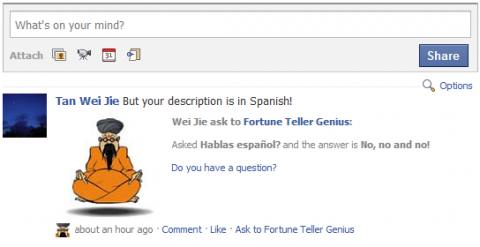 Not even a little. Well, at least he knows the word 'no' in Spanish! Well, maybe it would be better for me to ask him questions in English instead of Spanish, hoping that he would reply 'sí' (yes) to some of my questions.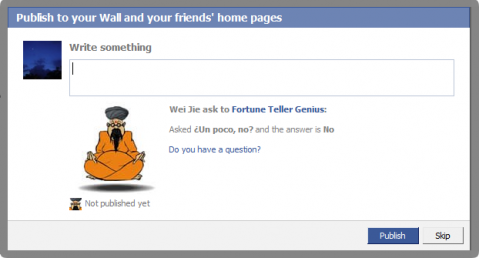 Interested to know if the Fortune Teller Genius was interested in collecting stamps, perhaps maybe asking him to visit The Restaurant, I asked: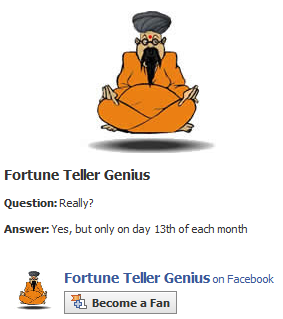 Interesting guy, maybe we should add him (and The Restaurant) as a fan. Following that, I asked if he collected stamps from Singapore, and he replied:


Well, at least he collects stamps on the 13th day of each month!