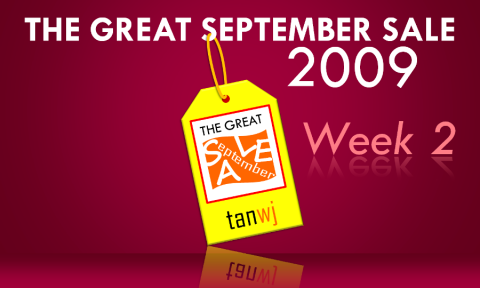 As the Great September Sale (GSS) enters the second week, The Restaurant is facing an ever-increasing amount of traffic at its outlets. Today, we have a record-breaking number of visitors as a result of the long weekend due to Hari Raya Aidilfitri, more commonly known as Hari Raya Puasa.
Hari Raya Aidilfitri Commemorative stamps from Singapore: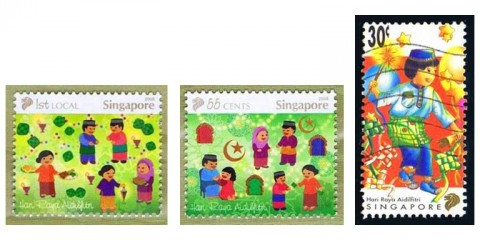 Shopping centres and food outlets around Singapore are holding promotions for festive shoppers. Of course, that includes us! Now, scroll down a few pixels and you will see a 20.09% discount voucher. This e-coupon can be used at any of our outlets.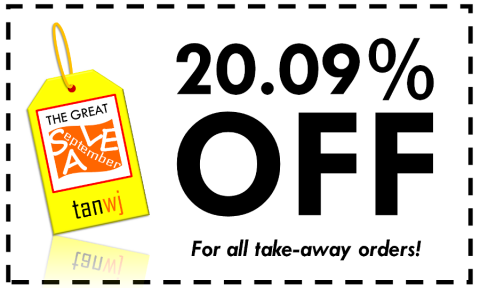 As the date today (20.09.2009) is really special as agreed by at least 300 others, we have decided to bring you some pictures related to time and date. Here are some timepieces found in The Restaurant: