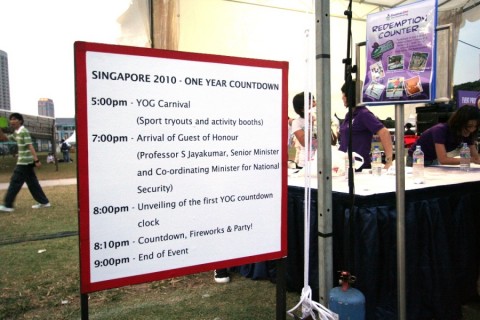 As the clock approaches exactly 365 days, the crowd became more excited.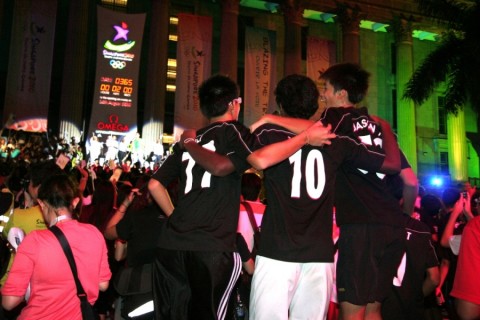 It is now less than a minute away to the moment. The Countdown Clock, sponsored by Omega, was unveiled a while ago by Professor S. Jayakumar, Senior Minister and Co-ordinating Minister for National Security.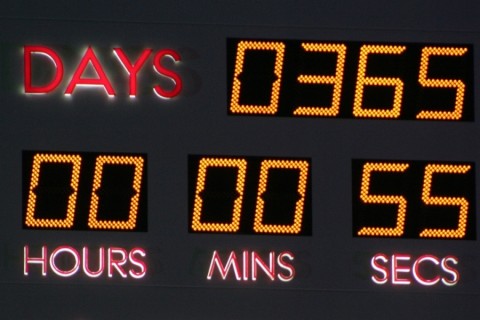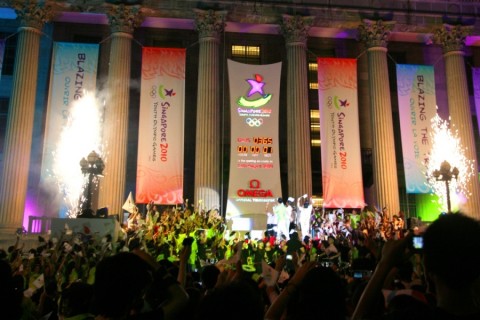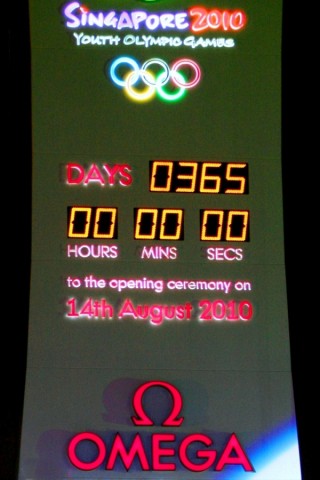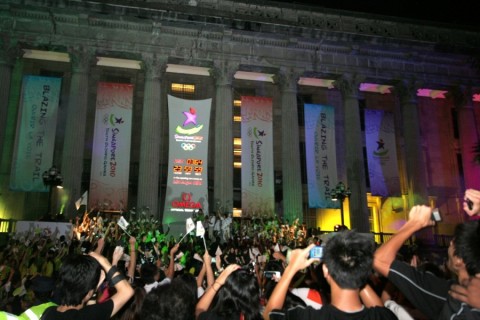 At the same time, fireworks shot up from behind City Hall, as everyone whipped out their cameras and mobile phones.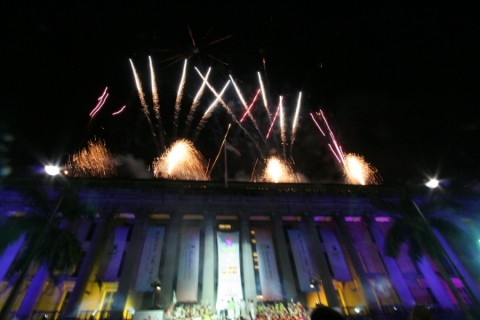 There were many performances at the countdown event.
?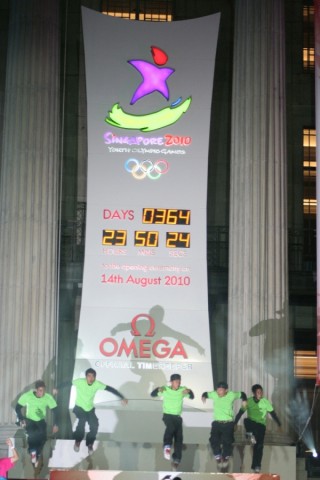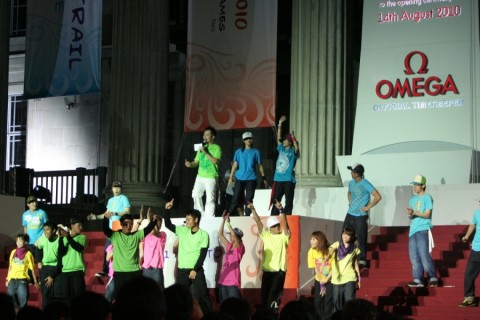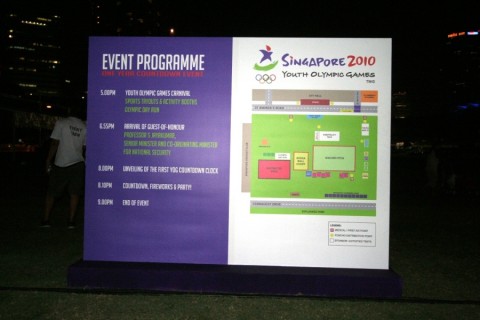 In addition, there were Singapore 2010 flags available on a first come first served basis.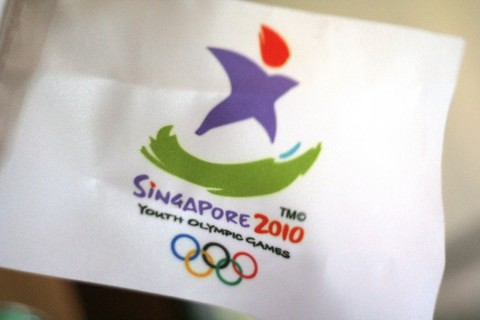 Other than?the new issue of stamps, limited edition pens bearing the Singapore 2010 print were on sale. Each set of pen is priced at SGD 10, but half of the sale proceeds are donated to charity.