The Singapore $10 banknote now comes in another variety, with one triangle on its reverse. These polymer notes bear the signature of Senior Minister Goh Chok Tong, Chairman of the Monetary Authority of Singapore. The serial numbers for the one triangle variety begin with 3AA.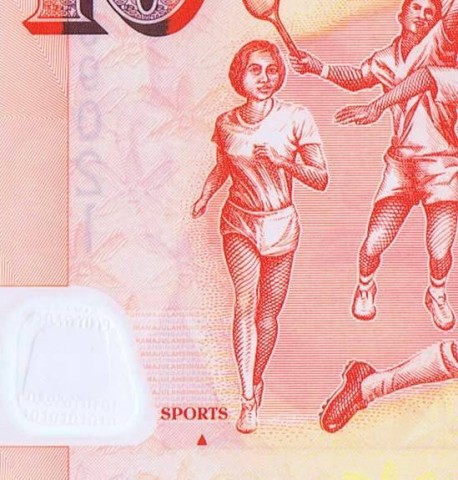 As described by the Monetary Authority of Singapore, 'there may be other shapes, such as circles, stars or triangles'. So far, only the square, triangle and diamond shapes are observed in general circulation. Perhaps this would mean that it would take some time before another series of banknotes is launched. Nevertheless, these symbols certainly created a level of curiosity within collectors.
To date, only the $5 and $10000 denominations remain devoid of the mysterious symbols. The following table summarises the different varieties found for each denomination of Singapore's banknotes.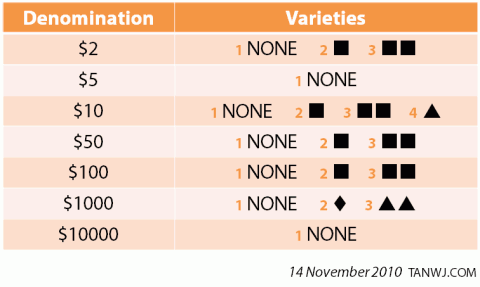 The Portrait series of notes was introduced back in 1999. Three different signature varieties have been featured on this series over the past eleven years. They include BCCS Chairman Richard Hu from September 1999, MAS Chairman PM Lee Hsien Loong from May 2004 and MAS Chairman SM Goh Chok Tong from January 2008.