The latest addition to my collection is a set of first day covers issued to commemorate the 11th Asian Games held in Beijing, China. Three series of stamps were released by the Ministry of Post and Telecommunications of the PRC, from 1988 to 1990, one in each year. The 11th Asian Games was held from 22 September 1990 to 7 October 1990, and was the first large-scale international sports event to be held in the People's Republic of China.
The first series was a set of two stamps issued on 20 July 1988, with a total face value of RMB 0.38. The 8 fen stamp shows the logo for the Games, while the 30 fen stamp shows the mascot of the Games, PanPan the Panda.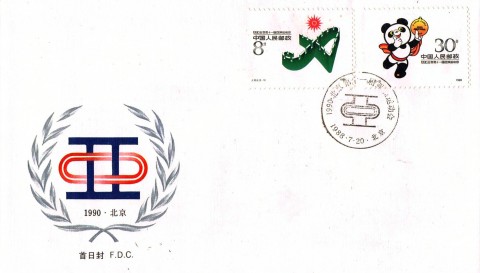 The second series consisted of four stamps with total face value RMB 2.08, and was issued on 15 December 1989. The stamp showcases the four most spectacular competition venues renovated and built for the Games. They are the Beijing Students' Gymnasium, the Beijing Natatorium of the Northern Suburbs, the Beijing Workers' Stadium and the Chaoyang Gymnasium, appearing on the 8 fen, 10 fen, 30 fen and 1.60 yuan stamps respectively.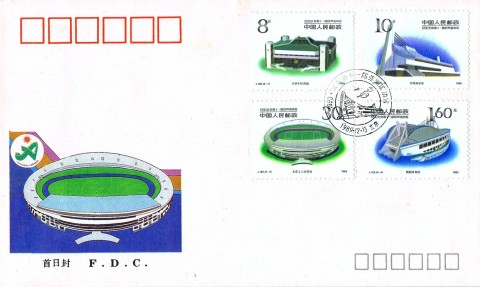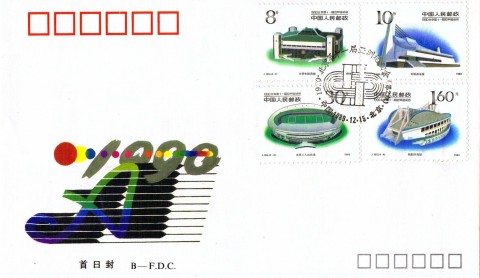 The final series of six stamps was released on the opening day of the Games, and included a miniature sheet of the 12 stamps from all three series, with the theme on sports events. They include Track and Field (4 fen), Gymnastics (8 fen), Wushu (10 fen), Volleyball (20 fen), Swimming (30 fen) and Shooting (1.60 yuan).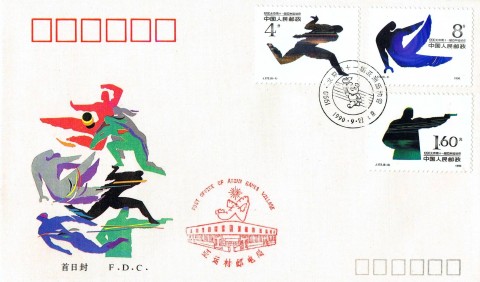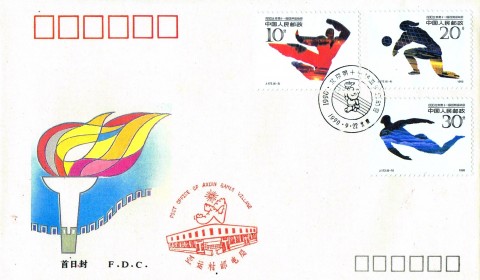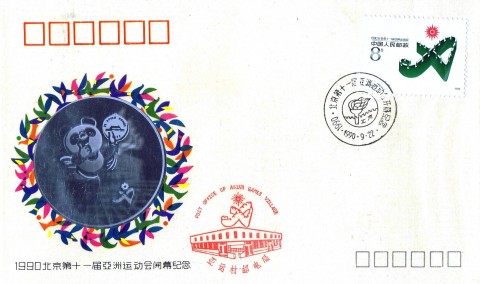 A last day commemorative cover was issued on 7 October 1990.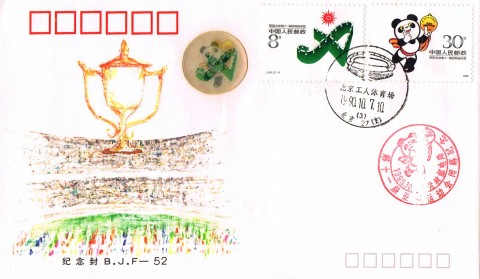 All stamps measure 40 mm by 30 mm and have a perforation of 11 by 11.5.