Earlier in the afternoon, I was at the Pod on level 16 of the National Library Building for the Singapore-Philippines Joint Issue stamp launch. Access to the Pod is restricted, requiring wireless access cards to take the lift up. The lift, which could fit up to 40 people, was similar to the size of a cargo lift. The view at the Pod was magnificent! I started going around taking pictures of the scenery.

(Click to enlarge)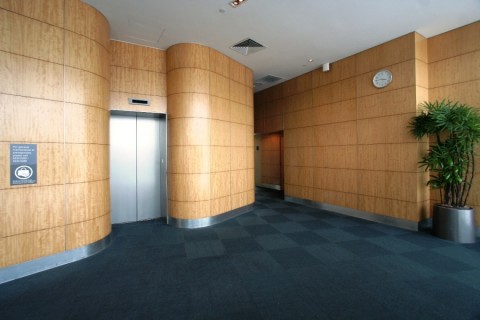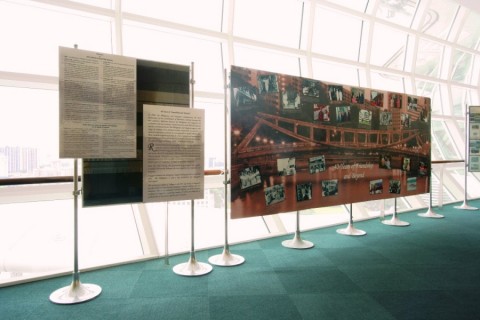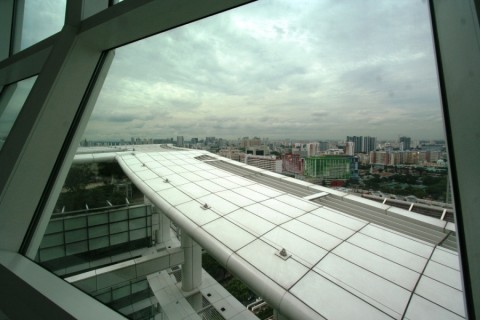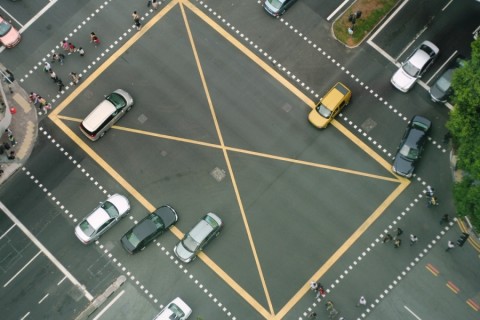 The event started at 1500 hours with a song in Tagalog which amazed the crowd. Following which, the Ambassador of the Philippines Mrs Minda C. Cruz officially launched the stamps by pulling a lever. The panel rotated slowly to reveal an enlarged image of the stamps. After that, a music school teacher performed another song.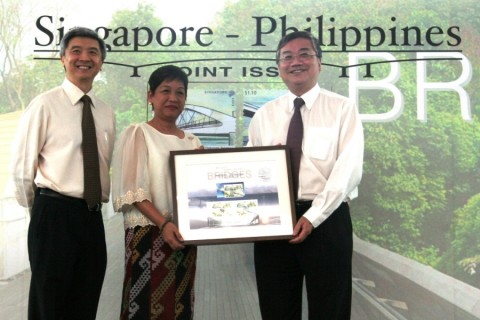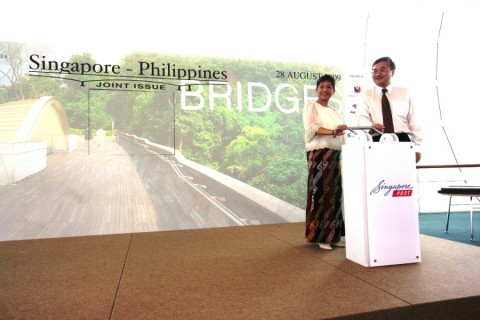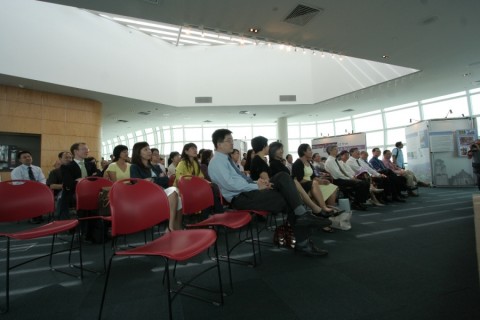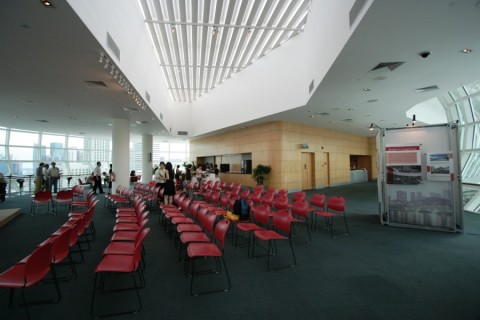 Guests received a set of commemorative first day cover in a stylish silver folder, as well as a colourful folder containing a personalised stamp sheet: MyStamp.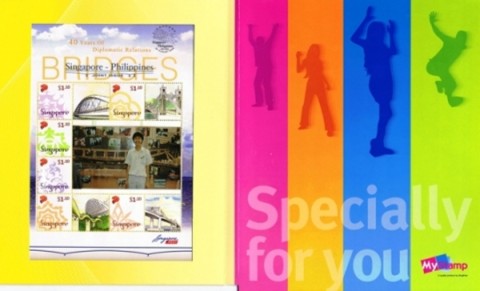 The covers below are autographed by Mrs Minda Cruz.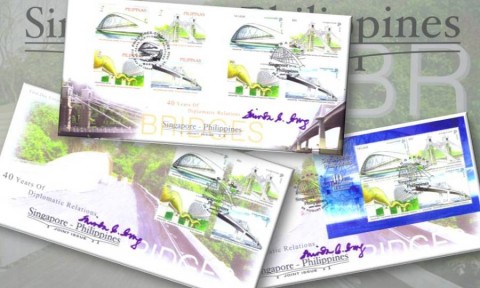 This stamp issue commemorates the 40th anniversary of Diplomatic relations between Singapore and The Philippines, featuring five bridges: Henderson Waves & Alexandra Arch (80c) and Cavenagh Bridge (65c) from Singapore, as well as Bamban Bridge (1st Local) and Marcelo Fernan Bridge ($1.10) from the Philippines.
Henderson Waves and Alexandra Arch opened in May 2008 and are both found along the Southern Ridges. Henderson Waves is Singapore's highest pedestrian bridge at 36 metres above Henderson Road. Cavenagh Bridge was built in 1868 and was the oldest bridge across the Singapore River. This bridge was built to commemorate the 50th Anniversary of the founding of the Crown Colony of the Straits Settlements. Bamban Bridge, completed around 1998, is one of the longest bridges of its type and has an arch span of 174 metres. Marcelo Fernan Bridge is an extra dosed cable-stayed bridge located in Cebu, and has a total length of 1237 metres.