The weekend of the Singapore Grand Prix 2009 at the Marina Bay Street Circuit has once again arrived. Fans from all over the world have purchased tickets since April this year. However, those without tickets would get to watch the cars too (not on television)!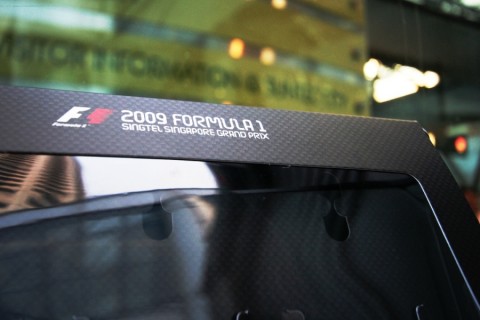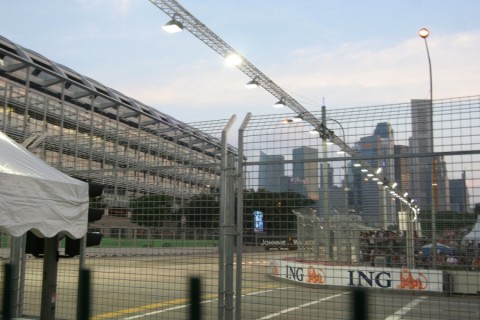 After leaving Clarke Quay MRT Station, one would find giant footprints in two colours, orange and blue, left by some large animal. If you follow the animal's trail, you would end up walking past several bridges, indicating that you are on the right track to the Singapore Grand Prix.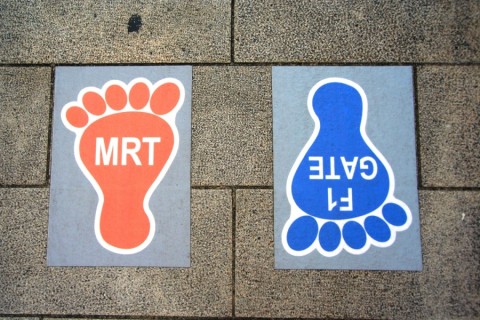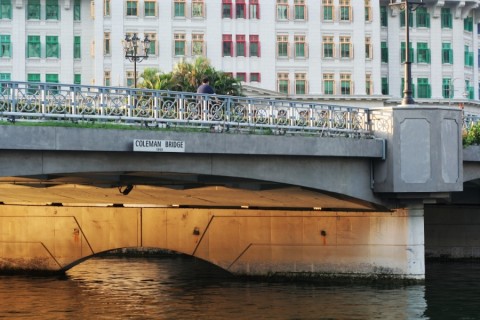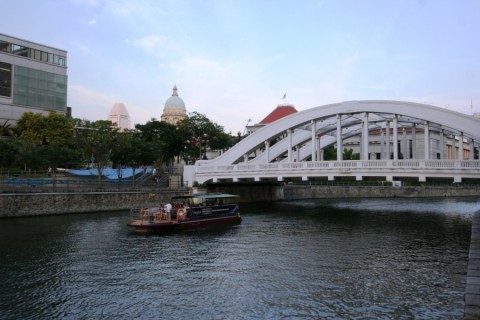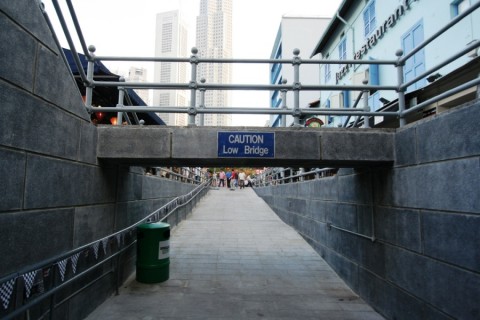 Gates are set up all around the circuit area, where ticket holders are able to enter and watch the cars up close. If you forgot to purchase a ticket, you may do so at any ticketing office located near each gate. Alternatively, if you walk around City Hall MRT station, you may find foreigners reciting the phrase "buy and sell F1 tickets, buy and sell F1 tickets".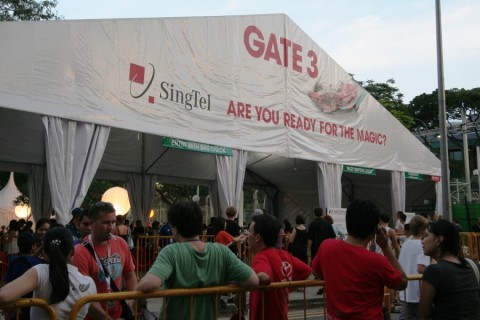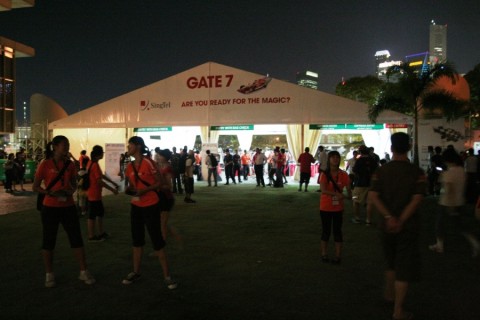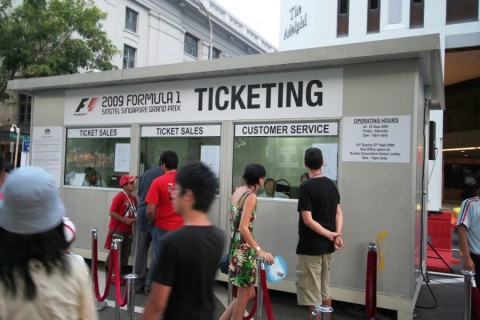 However, those without tickets would have to find ways to catch a glimpse of the cars. Below are three of the many areas around Marina Square which are suitable for watching the Formula 1 race without spending a single cent. Of course, the view would be better with a ticket.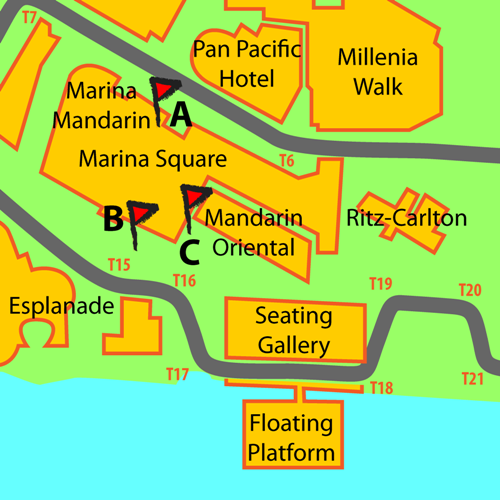 Gallery A – Marina Mandarin Seating Gallery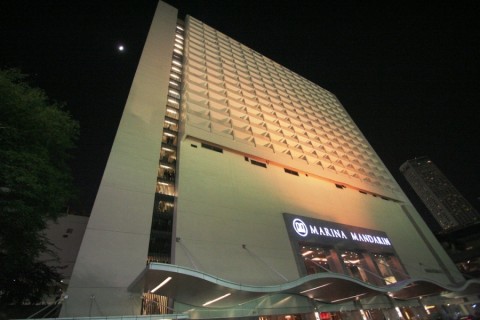 If you enlarge the photo above, you may see groups of people standing along the staircase well on the left of the picture. Although you are only likely to see the cars for only a fraction of a second at this seating gallery, it would be a place where you can go closest to the cars without paying for a ticket. Some people have brought cardboard there as picnic mats as well. In addition, you have a choice of seats on various levels on a first come first served basis. Bring a handheld fan along just in case.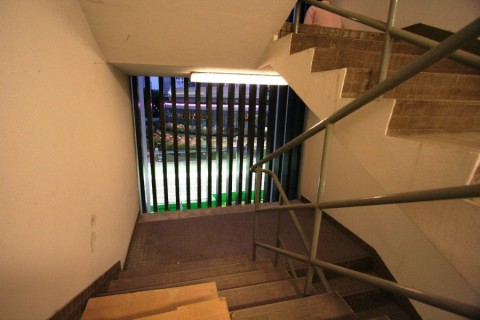 For those taking photographs here, remember to use maximum ISO and aperture, as well as a shutter speed of at least 1/2000 second to obtain the following: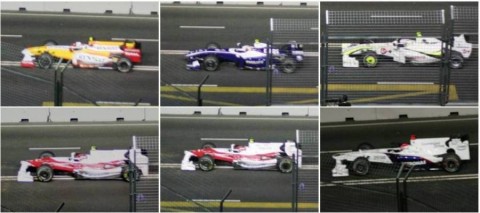 Gallery B – Outside Marina Square, Beside Gate 7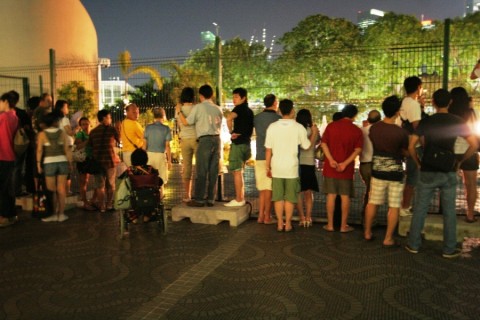 This gallery is a popular spot among Singaporeans, regardless of age or gender. Out of the three galleries, this standing gallery gives the worst view. Firstly, there is a fence in front of you which blocks your view. Secondly, there are many people clinging on to the fence. However, due to its accessibility, it is a popular place to view the race. If you are heading towards this gallery, just locate Gate 7 on the map. Photographers should avoid this gallery due to the presence of a fence.
Gallery C – Marina Square Staircase Standing Gallery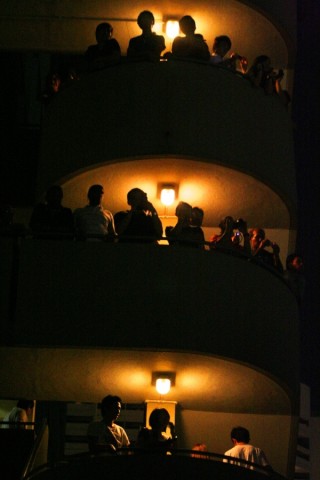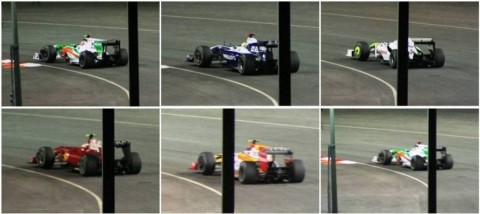 If you head further down from Gallery B, you would see another Standing Gallery overlooking Turn 17. As drivers negotiate this turn at a slow speed, you have a better chance of taking a photograph. However, there are two vertical beams present as seen in the photos below. Also, this gallery is located furthest from the track, so bring a binoculars if necessary. If it rains, avoid this gallery and head to the indoor Seating Gallery A, unless you do not mind getting really drenched.
Well, I may not consider the next one a gallery, but if you would really like to watch the cars drive in front of you for at least five seconds, you may wish to try nearby skyscrapers such as Bras Basah Complex or the National Library. Note that photography is not allowed at the National Library.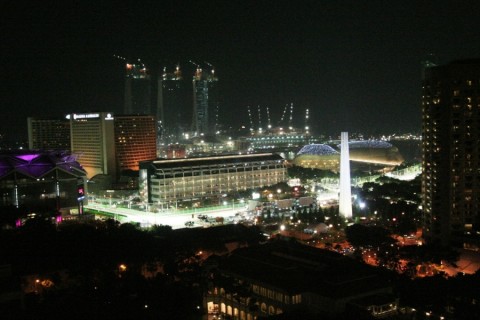 Enjoy the race!