This month, three notable Singapore 2010 Youth Olympic Games philatelic products from Singapore Post have caught the attention of collectors worldwide.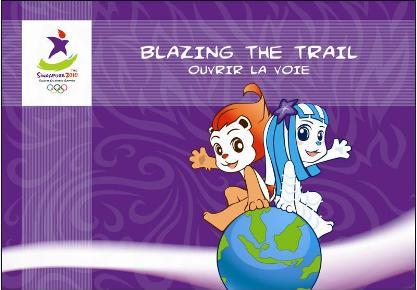 This colourful illustration book brings you through the journey, from Singapore winning the bid for the inaugural Youth Olympic Games to the launching of the event. This commemorative book includes the stamps since Singapore won the bid and is an excellent souvenir. Price: $59.90 (US$44)
If you missed the sale for the first day covers in 2008 and 2009, here's another chance. This attractive First Day Cover Pack houses the three different covers (2008, 2009 and 2010) issued to commemorate the Youth Olympic Games in a specially designed folder. Price: $19.90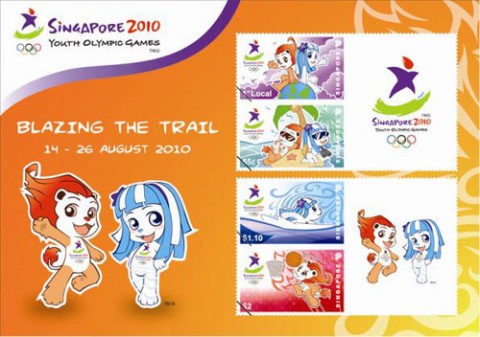 This A5-sized MyStamp sheet comes with the latest Singapore 2010 stamps, with the mascots Lyo and Merly and the official Singapore 2010 emblem. For an additional fee, personalise this stamp sheet with your own photographs, perhaps at the Youth Olympic Games. Price: $15.50
Note: The prices shown above are inclusive of GST for purchases within Singapore. Images by Singapore Post.