Singapore $1000 banknotes with the 3AA prefix has been found in circulation, carrying the one diamond symbol on the reverse (above the word Government).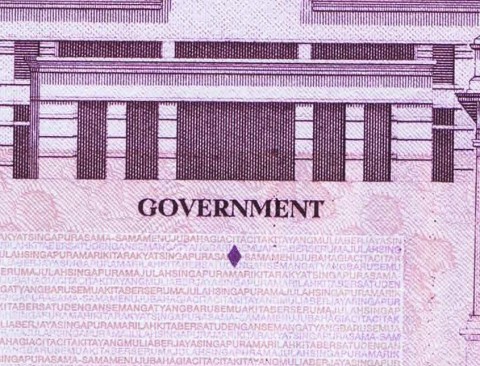 It carries the signature of Emeritus Senior Minister Goh Chok Tong, the previous Chairman of the Monetary Authority of Singapore, suggesting that the banknotes were printed before 21 May 2011. Future banknotes will be issued with the signature of MAS Chairman Deputy Prime Minister Tharman Shanmugaratnam.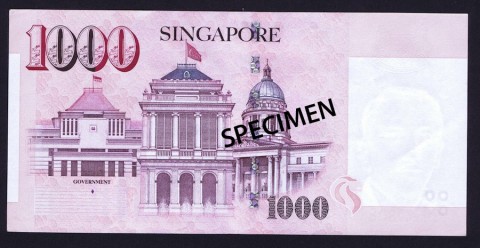 The colour is more vivid on the 3AA series, as printing technology continues to improve. Such colour improvements were also observed on the latest $100 notes. On the reverse, different tints are used for the space below the arches. We compare it with an earlier variety of the $1000 note with two triangles (right).

Now, does the $1000 1AA series exist? If it does, is the symbol is a square dot (based on the pattern for other denominations)?