Tomorrow marks the opening of the inaugural Singapore 2010 Youth Olympic Games. Of course, this would be incomplete without an opening ceremony.
Just like how a hundredth of a second determines whether an athlete is first an Olympic event, it is important to whip out one's camera within a split-second to photograph that split-second moment. A sudden burst of fireworks inserted at the end of each segment. The appearance of performers at every corner of The Float@Marina Bay. To prepare for the unpredictable sequence of events, I was at the Combined Rehearsal last Saturday to find out where the surprises are inserted.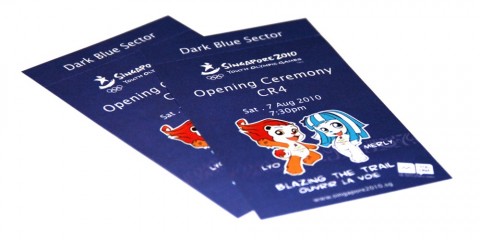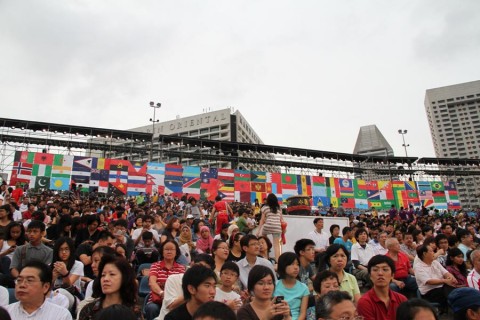 In order to keep the suspense for the two billion viewers worldwide, this post shall summarise the sequence of events. The opening ceremony starts at 1930 hours with a preshow segment to liven up the crowd. At 2000 hours, the live telecast will be shown to the world. Ten minutes later marks the countdown to the Singapore 2010 Youth Olympic Games.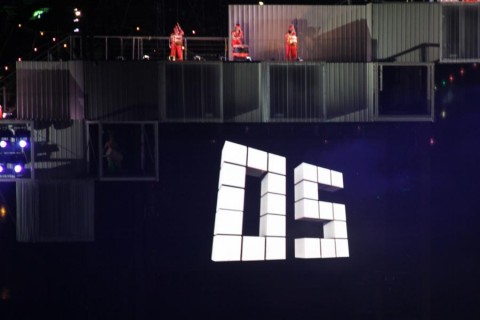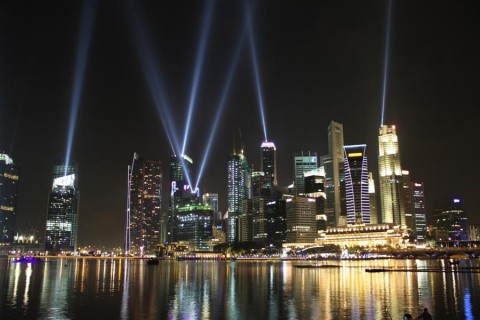 Bright beams emerge from skyscrapers in the background, including the Central Business District. Of course, there are some special effects over at Marina Bay Sands which will attract the attention of everyone passing by. This is followed by several performances divided into various chapters. We'll leave that to tomorrow for you to find out.
Next is the traditional Parade of Nations, during which the athletes would march into the stadium according to their country. As with all other Olympic Games, Greece marches into the stadium first, while the host country Singapore enters last. Following which, speeches are made to declare the Games open. The Olympic flag is subsequently brought into the stadium and raised as the Olympic Anthem is played.
The athletes will then gather around a rostrum, where a representative from the athletes, judges and coaches each, will take the Olympic Oath. The finale segment, entitled Blazing the Trail, is where the Torch is brought into the stadium. The details of this segment are kept secret and were undisclosed during the combined rehearsal.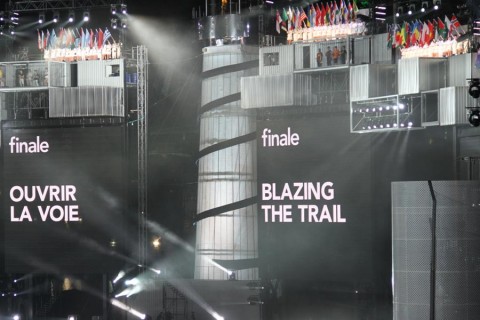 At the end of the event, spectators continued snapping photographs before leaving the grandstand. A final note to those who are attending the Opening Ceremony tomorrow – arrive early to get a good view, especially since is a free-seating event.