International Museum Day (IMD) falls around 18 May each year and is celebrated worldwide since 1977. This year's theme is 'museums for social harmony'. Today, a number of museums in Singapore are having an open house, i.e. free museum admission. In addition, family-friendly activities and interactive programmes are organised. Since 2006, the National Heritage Board has celebrated IMD in Singapore to foster a museum-going culture among members of the public.
Participating museums include Asian Civilisations Museum, Hua Song Museum, Land Transport Gallery, Malay Heritage Centre, Marina Barrage, Memories at Old Ford Factory, National Library Singapore, National Museum of Singapore, NEWater Visitor Centre, NUS Museum, Peranakan Museum, Raffles Museum of Biodiversity Research, Reflections at Bukit Chandu, Singapore Air Force Museum, Singapore Art Museum, Singapore Coins and Notes Museum, Singapore Philatelic Museum, red dot design museum, SGH Museum and the Youth Olympic Games Learning Centre.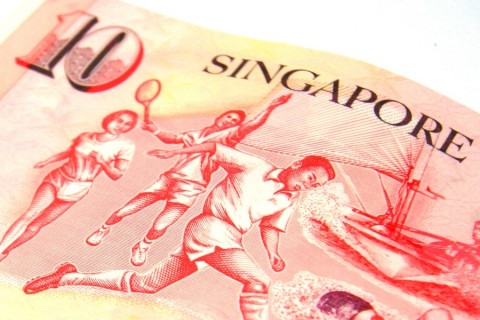 I would be heading down to the Singapore Coins and Notes Museum (SCNM) for the first time. This museum was recently opened on Wednesday, 1 July 2009. Located in a restored shophouse in Chinatown, this museum is conveniently located near the train station. For those who are interested in going down, its address is 2 Trengganu Street.
The Singapore Coins and Notes Museum is the first and only museum in Singapore dedicated to showcasing currency. Visitors to the museum are brought on a journey through a world of coins and banknotes, ranging from the earliest objects used for barter trade to the modern polymer banknotes. In addition, one of the collections allows visitors to learn how local currency made its way into Singapore during her early nation building days.
This museum aims to create an awareness of Singapore's history by taking visitors through the evolution of the Singapore currency over the years. In addition, through interactive activities and themed galleries, SCNM aims to develop interest in coin and banknote collection amongst the younger generation.
Interactive displays are found throughout the museum, where visitors can learn about the commonly used metals in the production of coins. Rare objects from pre-independence Singapore can be found within the galleries. Visitors can also make coin rubbings to take home as souvenirs.