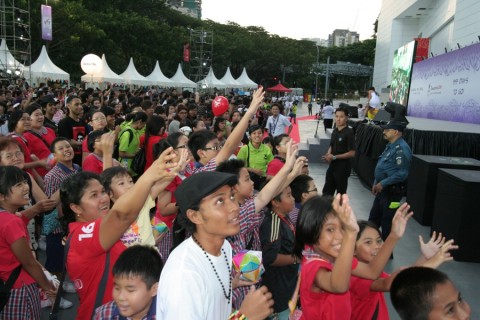 Today, I was invited to the Singapore 2010 Youth Olympic Games 99-day countdown celebration. The event started at 7 pm this evening, attracting thousands of visitors. A queue for security clearance to enter the celebration ground did not deter visitors to the once-in-a-lifetime event.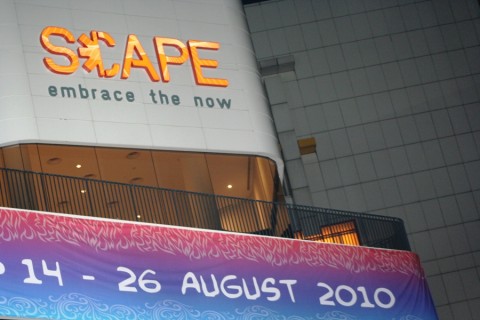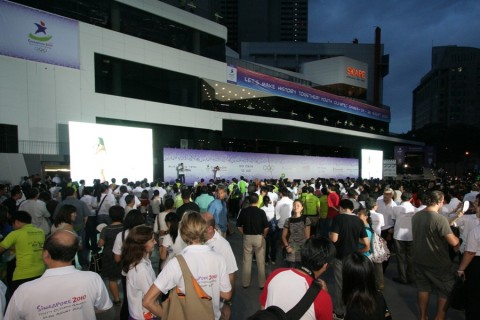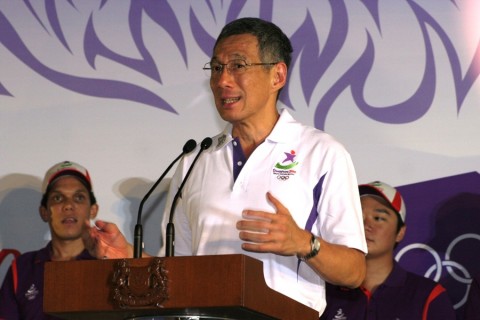 There were performances by celebrities such as Hady Mirza and Electrico, as well as dance performances by groups of students. At 7.56 pm, the Runway Singapore 2010 presented, for the very first time, the official apparel for staff, volunteers and participants of the Youth Olympic Games.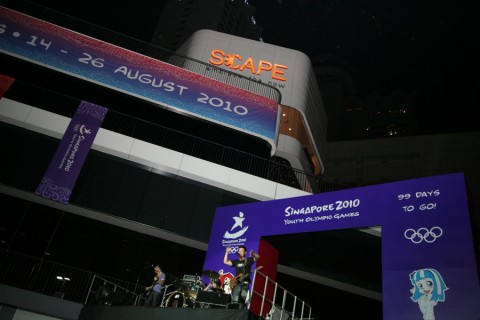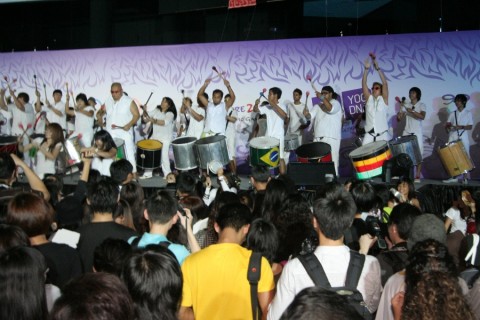 At 2010 hours today, the VIPs crossed out the giant numeral 99, signifying the number of days left to the Singapore 2010 Youth Olympic Games.  This is followed by three minutes of fireworks.
\
A 99-Day commemorative collar pin was given to invited guests. Limited edition wristbands of different colours were issued to the various groups of guests.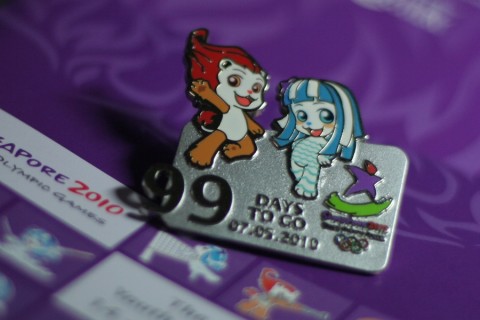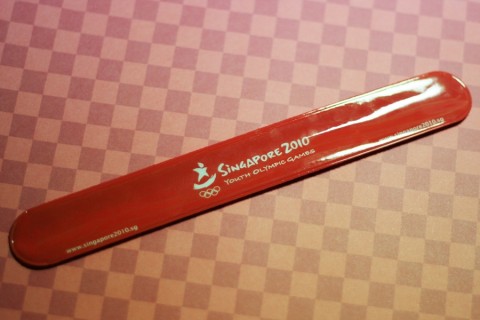 At the end of the event, guests were invited into the Warehouse for reception. Being the sponsors for the Youth Olympic Games, Mcdonald's and Old Chang Kee served food to the guests while they interacted with one another.