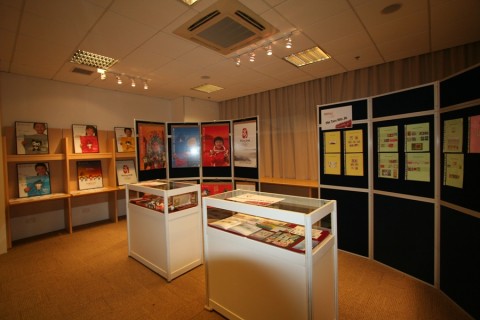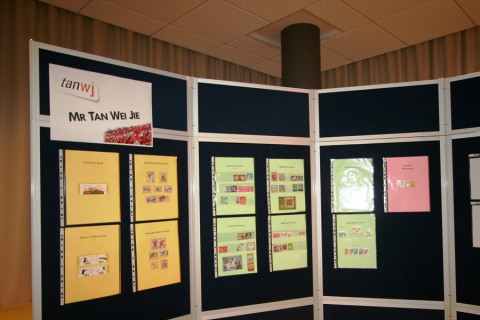 Earlier this year, the Youth Olympic Games Learning Centre invited collectors to display their Olympic collection at a temporary exhibition. Located at 1 Kay Siang Road (off Tanglin Road), the two-storey Youth Olympic Games Learning Centre attracts students from primary and secondary schools around Singapore.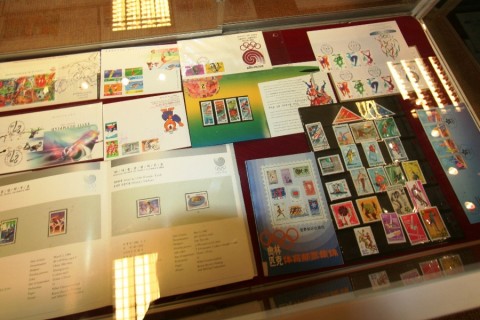 Part of my Olympic stamp collection was on display, including a specially picked selection of international stamps from the first few Olympic Games, limited edition Olympic souvenirs, as well as out-of-print philatelic catalogues.
Being one of the participating exhibitors, I was invited to the 99-Day Countdown event at Scape last Friday. Beijing Olympic collector Dr Yeo Seem Huat also displayed his poster collection and limited edition Olympic souvenirs at the event.