Singapore's set of circulation coins will be updated in mid 2013. The third series of coins will feature key icons and landmarks in the country, namely the Merlion ($1), the Port of Singapore (50c), Changi International Airport (20c), public housing (10c) and the Esplanade (5c).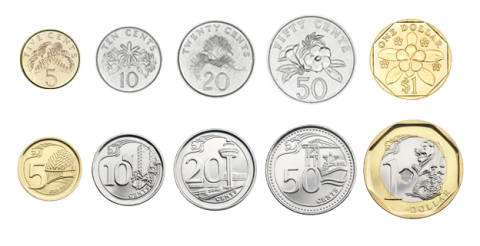 These coins mark Singapore's progress as a nation. The Monetary Authority of Singapore made this announcement on 21 February 2013. The exact date of issue has yet to be announced, but MAS has indicated that all denominations of the new coin will be issued "simultaneously by the middle of 2013".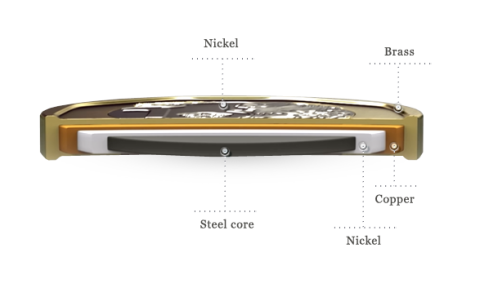 These coins will be struck by the Royal Canadian Mint with enhanced security features. The lion head is found on the reverse of each coin in the series as a unifying symbol. Also, the coins feature larger denomination numerals for easier identification. The obverse of the third series coins remain as the Singapore Coat of Arms, and "Singapore" in the four official languages.
The one dollar coin will be struck on a bimetallic planchet. It also features a laser mark micro-engraving of Singapore's national flower – the Vanda Miss Joaqium. The new $1 coin will be larger than the current $1 coin, while retaining the octagonal frame along the coin rim. With a diameter of 24.65 mm, the new $1 coin is approximately the same size as the current 50c coin (at 24.66 mm in comparison).
Coins of the third series will be progressively sized by denomination.
The first series of coins was issued back in 1967, in denominations of 1c, 5c, 10c, 20c, 50c and $1. The second series of coins featuring flowers in the garden city was issued in 1985 and is currently in general circulation.