The Singapore International Coin Fair 2012 is held at the Sands Expo & Convention Centre at Marina Bay Sands Singapore, from 30 March 2012 to 1 April 2012. Several national mints have set up their booths there, including that of Singapore, Canada, Mexico, North Korea, Thailand and United Kingdom. Of course, a complete set of coins depicting the various sports for the London 2012 Olympics are also available.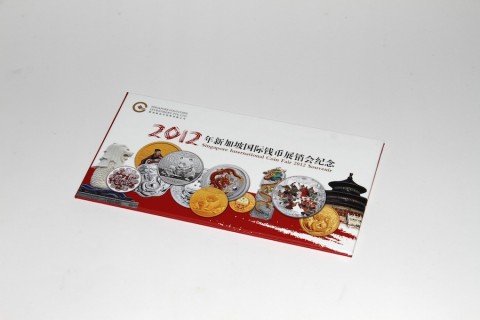 A stamp set containing the Year of the Dragon stamps from both China and Singapore is given free to people who register as a member at the Singapore Gold Coins Investment Pte Ltd booth. Registration for the membership is free. Upon registration, one will receive the set of stamps placed in a nicely designed commemorative folder.
Banknote collector Vincent and I headed down to the coin fair this morning, which was not too crowded. One possible reason was that Mavin International holding their auction of world coins and banknotes on the same day, drawing some collectors over. I managed to obtain some banknotes to add to my collection, including the latest 2012 Malaysian banknotes folders.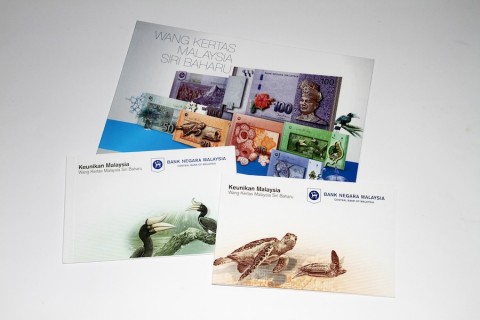 In addition, we also got hold of the 2003 Vietnamese coin set, which is seldom seen in general circulation these days. The five coins include the denominations of VND 200, 500, 1000, 2000 and 5000.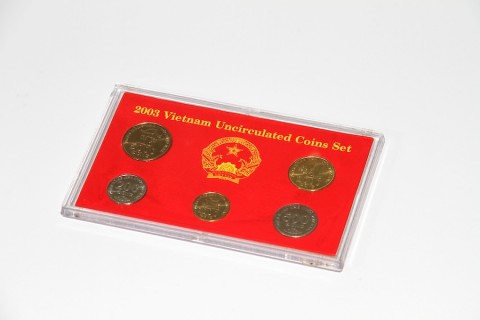 This year, over 60 dealers and exhibitors have set up booths at the fair. With a number of international dealers and exhibitors at the fair, the variety of coins and banknotes available are definitely higher than what you would find in local shops.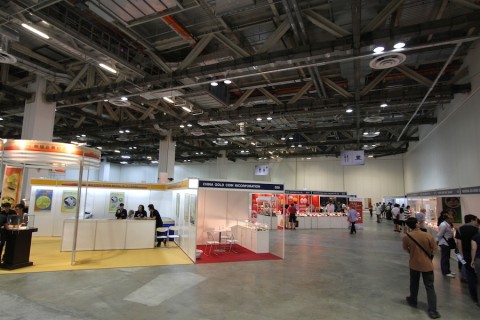 Also on display is the manual coin press machine by the Singapore Mint. This machine requires one to spin the handle with maximum force, leaving a two-sided impression on the metal planchet. This has to be done one coin at a time, and would usually take a few seconds in comparison with up to 800 coins per minute by automated machines today. One can choose to mint their own coin with a purchase from the nearby Singapore Mint retail booth. It is definitely a good experience to mint your own coin! One side of the coin contains the Merlion symbol and the words 'The Singapore Mint', while the other side contains an illustration of Marina Bay Sands. Following the fair, this coin press will be displayed at the Singapore Coins and Notes Museum (SCNM) located in Chinatown.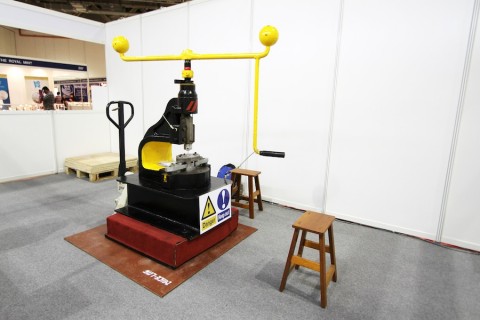 You may probably have seen the advertisement about the event in the local papers. If you have not seen it, entire newsprint pages containing the advertisements are pasted on the wall, near the entrance of the exhibition hall.