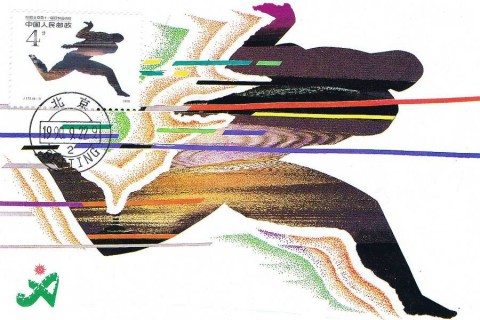 This set of six maximum cards (or simply, maxi-cards) was issued on 22 September 1990, and are released to celebrate the 11th Asian Games held in Beijing, China. The third series of stamps for the Games was released on 22 September 1990, the opening day of the Games. Today's date marks exactly 20 years since the opening day. The stamps were designed by Lu Dehui and Liu Bo.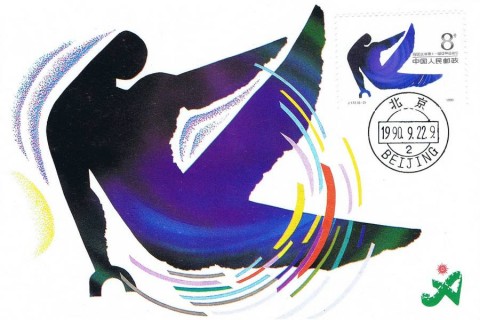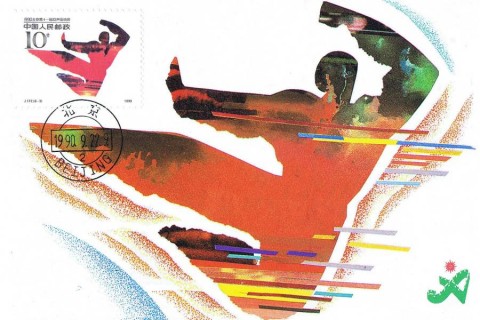 Featuring a similar illustration compared to the postage stamp, the sketches on the maximum cards are more detailed. They depict Track and Field (4 fen), Gymnastics (8 fen), Wushu (10 fen), Volleyball (20 fen), Swimming (30 fen) and Shooting (1.60 yuan). The stamps have a dimension of 40 mm by 30 mm with a perforation of 11 by 11.5. These maxi-cards are cancelled in Beijing and dated 1990.9.22.9.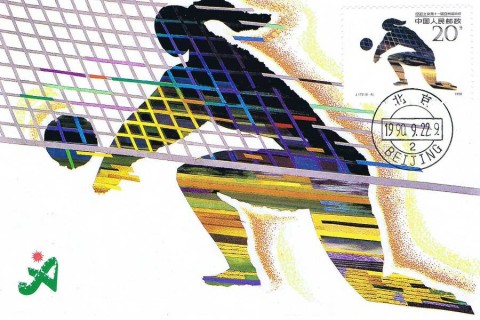 The 11th Asian Games was held from 22 September 1990 to 7 October 1990.